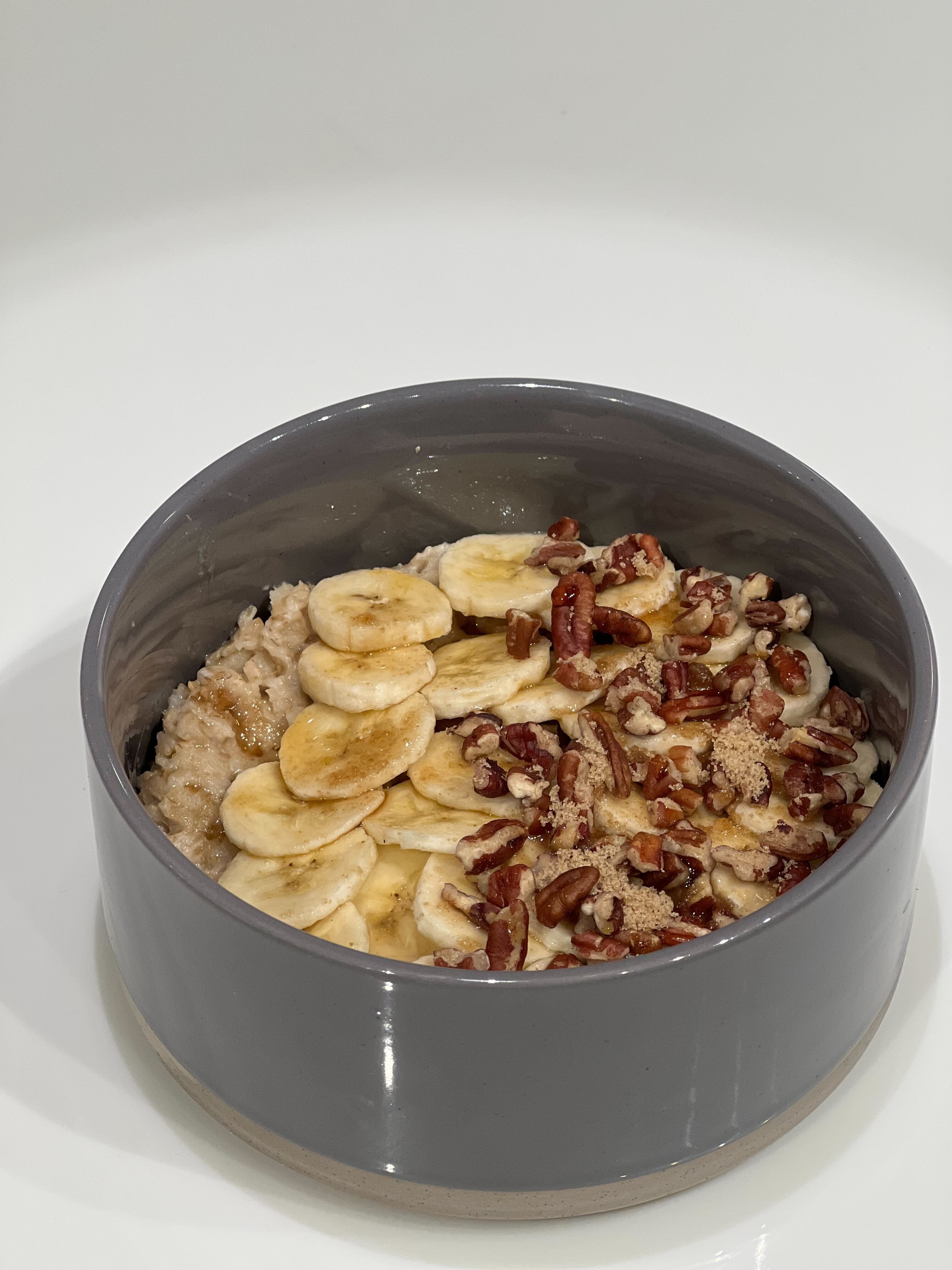 Warm, sweet, and creamy, these Chocho Protein Oats are a perfect way to start your morning, and they only take a few minutes to throw together.

Ingredients:
1 cup of rolled oats
1 scoop of Mikuna Chocho Superfood Protein, Vanilla
1 ½ cups of coconut milk
1 banana
2 Tbsp. of pecans
1 Tbsp. of brown sugar
Maple syrup

Instructions:
Combine oats, milk, and brown sugar in a medium saucepan.

Simmer until thickened, stirring occasionally.

Remove from heat and let cool.

Top with bananas, pecans, and a drizzle of maple syrup. Yum!
Back to Journal
---