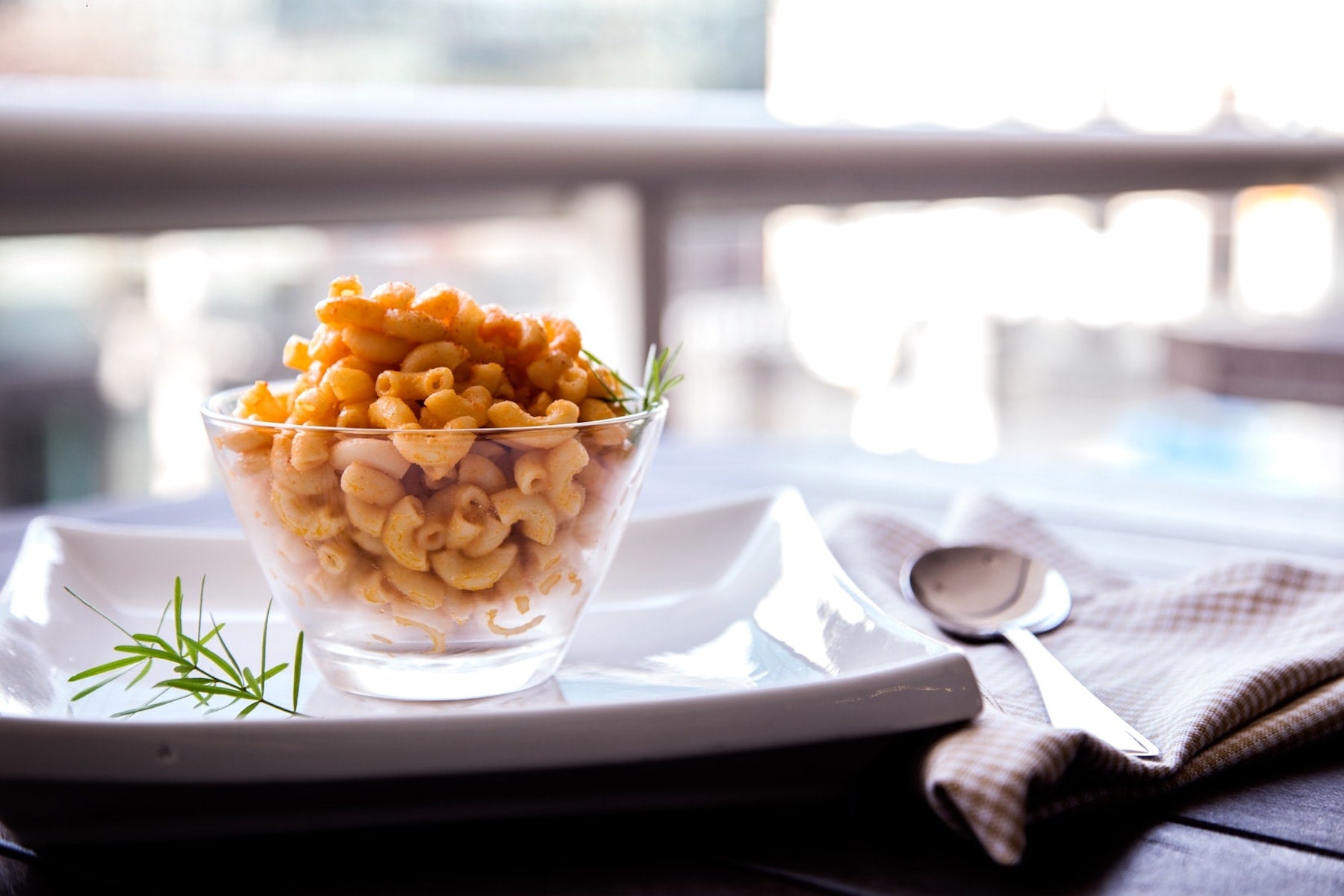 Who doesn't love a warm bowl of gooey, creamy mac and cheese? Unfortunately,  normal mac and cheese can make you feel uneasy from all the cheese, butter, and salt. That's why we created this plant-based Mac n' Chocho! Mac n' Chocho has all of the creamy, flavorful goodness found in your favorite classic pasta dish, but it is full of veggies and protein. Plus it will leave you feeling energized and satiated rather than ready for a nap. 
Ingredients//
Sauce:
2 cups of potatoes
1 cup carrots
¾ cup cashews
1 ¼ cup unsweetened, original non-dairy milk (I used almond milk)
2 tablespoons of Mikuna Chocho Superfood Protein Original 
⅓ cup nutritional yeast
1 teaspoon garlic powder
1 teaspoon onion powder
1 teaspoon paprika
1 teaspoon turmeric (optional)

turmeric adds a nice yellow color and is known for its antioxidants and anti-inflammatory properties

Salt and pepper to taste (the salt amount is totally up to your taste buds!)
Other:
Any type of pasta noodles

This sauce also tastes great on gluten free noodles or on tortilla chips to make nachos!
Method//
The first thing you're going to want to do is soak your cashews in water for at least 2 hours to start to soften them. After two hours are up, cut your carrots and potatoes into cups for boiling. Bring water to boil on the stove, and add potatoes, carrots, and cashews. Boil for about 10 minutes or until potatoes and carrots are soft enough to puncture with a fork. Drain carrots, potatoes, and cashews. While you are boiling your veggies and cashews, cook your pasta according to the package instructions. Put cooked carrots, potatoes, and cashews into the blender and pour in almond milk. Sprinkle in Mikuna Chocho Superfood Protein Original, nutritional yeast, and spices. Blend on high until everything is smooth and you don't see any chunks. Pour yummy sauce onto cooked pasta, tortilla chips, or anything else you want! If you want to add an extra kick of flavor, top with chocho chipotle or a drizzle of chocho garlic crema. 
Back to Journal
---