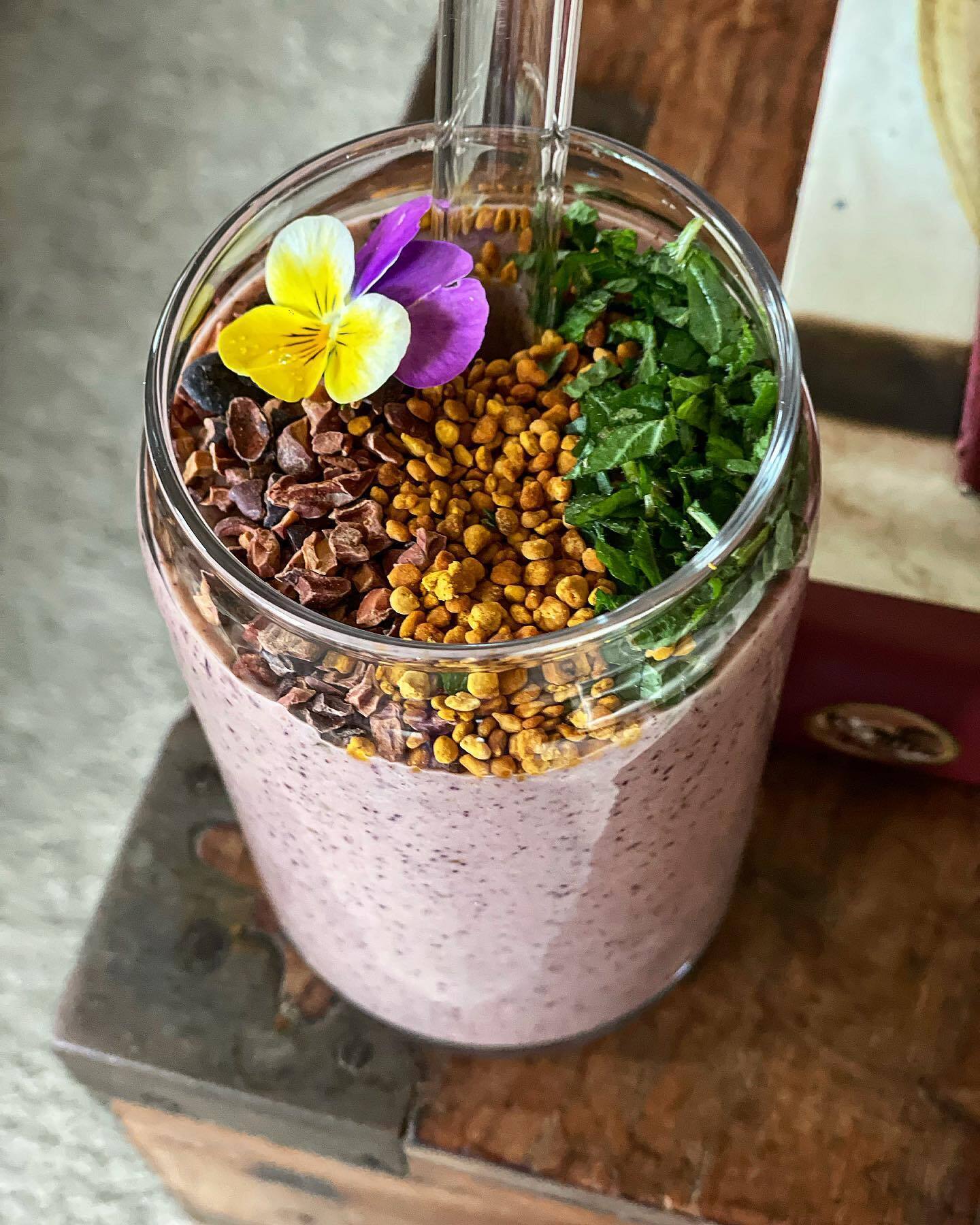 Chef Marcela's Mikuna Honeycomb Smoothie
If you want to blow people away at your next outdoor get together, this amazing Mikuna Honeycomb Smoothie from Chef Marcela Valladolid is the golden ticket. This beautiful beverage is a party-pleaser...but we won't judge you for quietly making one in your kitchen and refusing to share it with anyone. It's that good.

Ingredients:
⅓ cup of Mikuna Chocho Superfood Protein (your choice of flavor)
1 banana
3 strawberries
2 dates
1/4 cup of blueberries
1 teaspoon of bee pollen
1 teaspoon of vanilla extract
1 teaspoon of cacao nibs
1 Tablespoon of almond butter
1/2 to 3/4 cups of oat or almond milk (If you prefer to use water, cut the amount in half.)
Combine all ingredients in a blender, pour the mixture into a glass and top it with an additional sprinkle of bee pollen and cacao nibs for a little crunch!
Recipe shared by Marcela Valladolid via Instagram (@chefmarcela)
Back to Journal
---