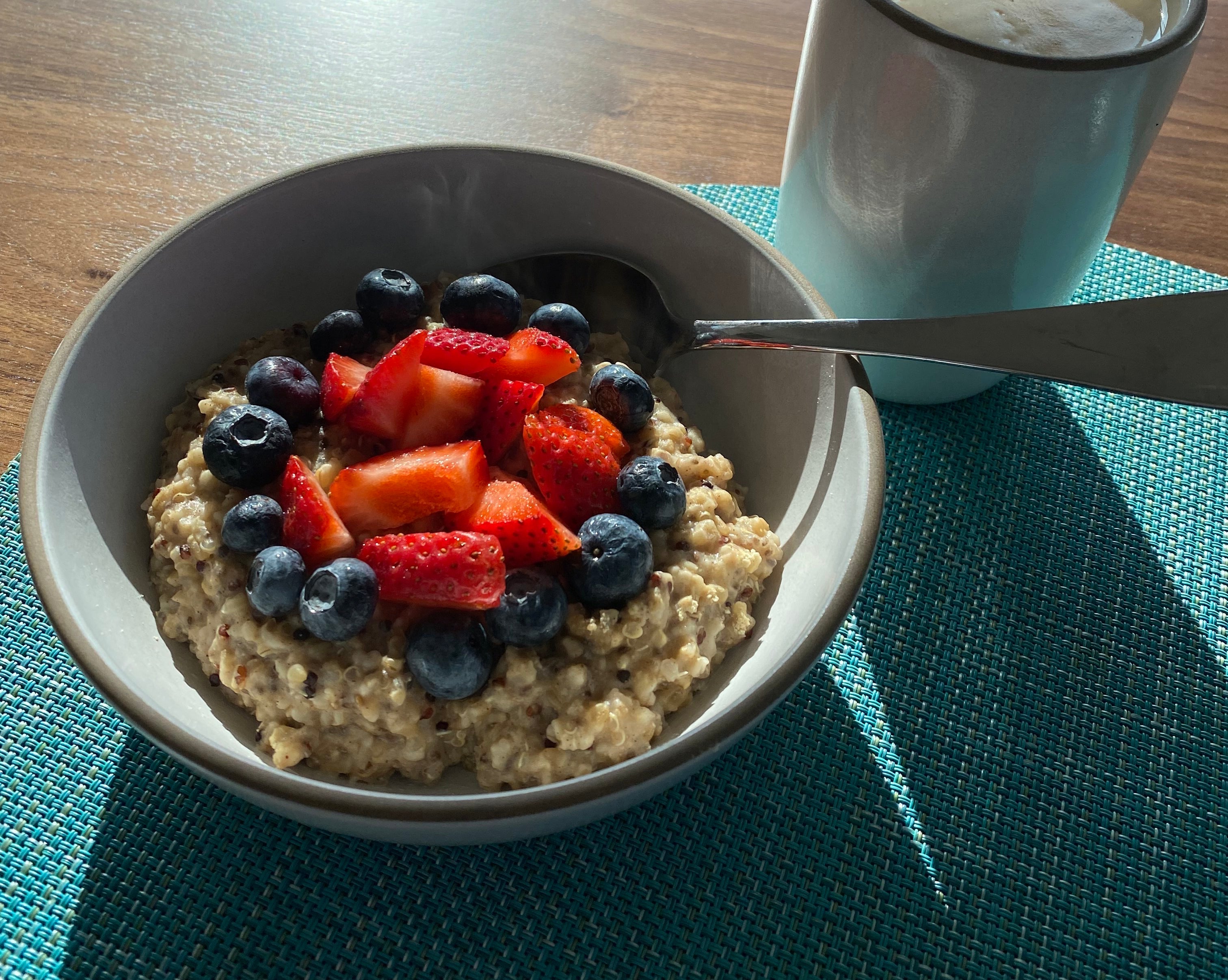 Preparing healthy food doesn't have to be hard. This delicious and filling Chocho Overnight Oatmeal recipe from Tara, Chocho enthusiast and friend of MIkuna, can be made ahead of time so you always have a healthy breakfast or snack ready to go in your refrigerator.

Ingredients:
4 cups of water
¼ cup of Califia Original Almondmilk
1 pinch of sea salt
¼ tsp. of vanilla extract
1 cup of Bob's Red Mill Steel Cut Oats
½ tsp. of ground cinnamon
1 Tbsp. of chia seeds
1/2 cup of Mikuna Pure Chocho
Brown sugar to taste

Directions:
Combine the water, almondmilk, sea salt, and vanilla extract in a dutch oven or large saucepan and bring to a boil. Add the remaining ingredients, stir (make sure to fully combine all ingredients), and bring back to a boil. Once boiling, turn off the heat and let it cool overnight in the refrigerator (be sure to use a trivet or similar to protect your refrigerator from burn marks!). Top with a light dusting of brown sugar and the fruit or berries of your choice. Makes 4-5 servings.

Yum!
Back to Journal
---