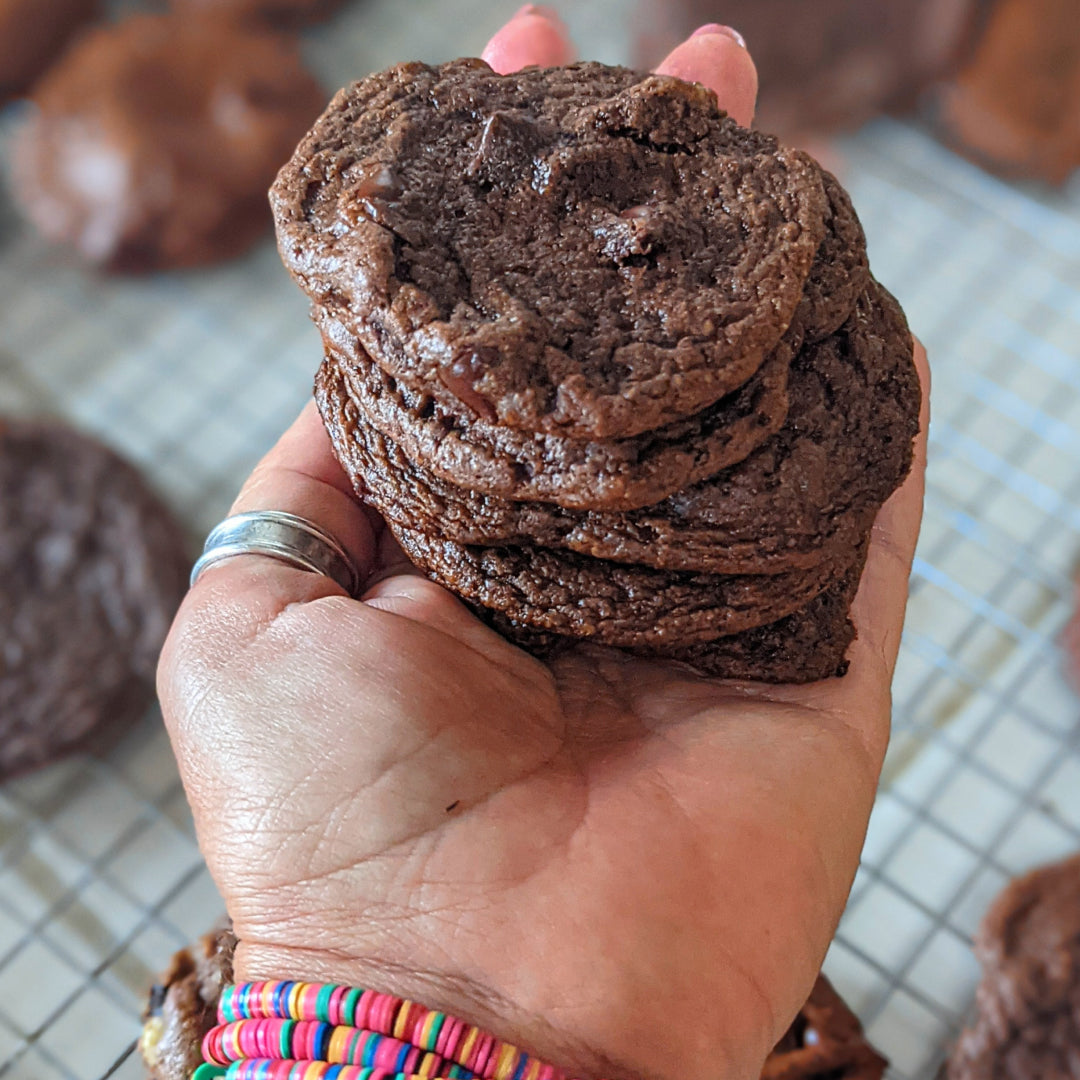 Specializing in organic and farm-to-table foods, ZenAgain Catering created these vegan brownie cookies for the 2021 United We Stand Festival in partnership with Mikuna, and they are proof that sweet treats can be delicious and healthy! They're packed with Chocho protein, they're sweetened with fruit, and they're gluten and dairy-free, so people of all diets can enjoy them.
 INGREDIENTS:
4 tablespoons ground flax

1/2 cup water or nut milk

1/2 cup vegan butter melted

1 cup monk fruit sugar

1 tablespoon pure vanilla extract

1/2 cup gluten-free flour

1/2 cup almond flour

1/2 cup Mikuna Chocho Superfood Protein (Cacao)

1/2 cup cocoa

1/2 teaspoon salt

1 teaspoon baking powder

1 cup non-dairy chocolate chips OR roughly chopped chocolate pieces
METHOD:
Make the flax eggs by stirring the ground flax and water in a small bowl. Set aside to thicken. 

Preheat the oven to 350 degrees and line a cookie pan with parchment paper. 

Melt the vegan butter and measure 1/2 cup. 

Gently melt the chocolate chips (Double boiler is best😉) 

Add all liquid ingredients together, and gently stir in dry ingredients. 

Using a small ice cream scoop, scoop onto parchment paper, 12 cookies to a sheet.

Bake for 12-15 minutes (You want them slightly underdone—they will cool and become very chewy.)
Enjoy!
Back to Journal
---