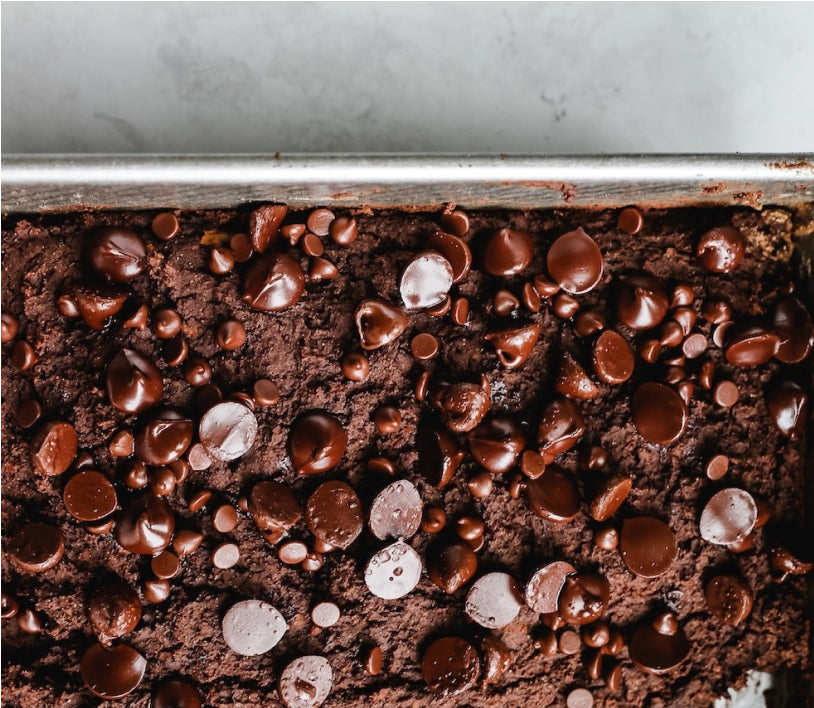 Sweet Potato Superfood Brownies
Our friend Juli Novotny (@Purekitchenblog on Instagram) created this wonderful brownie recipe using sweet potatoes and Mikuna in our Cacao flavor. They're not only chewy and delicious, but also vegan and gluten-free to boot.
Note: This recipe will make 10 brownies, but they're so good that you may want to double the amounts listed here to satisfy cravings after the first batch is gone. 
INGREDIENTS:
1 sweet potato
¼ cup Mikuna (Cacao)
½ cup of oat flour
4 tablespoon of maple syrup
¼ cup of cocoa powder
1 teaspoon of vanilla extract
¼ teaspoon of sea salt
½ teaspoon of baking soda
¼ cup of dark chocolate chips
INSTRUCTIONS:
Using a knife or fork, poke holes in the sweet potato. Set it on a piece of tin foil, wrap it up and place it in an air fryer. Air Fry at 400 degrees for 45 minutes or longer, until moist, completely, soft and well-cooked. 
Preheat your oven to 400 degrees F. 
Once the sweet potato is cooked and cooled down, remove the skin. Using a fork or a food processor, mash the sweet potato into an applesauce-like consistency. 
Keep adding the wet ingredients and process or mash until well blended.
Combine all dry ingredients — except for the chocolate chips — and whisk together with a fork. Add the dry ingredient mixture to the wet ingredients and process until everything is smooth and well blended into a batter. 
Spread the batter into a greased bread pan. Sprinkle on the chocolate chips. Bake for 23 minutes.
Back to Journal
---